FREE SHIPPING ON ALL UK ORDERS
EASE 300MG CBD MUSCLE BALM
Editors Choice Award Winner at the Beauty Shortlist Wellbeing Awards 2022

Our concentrated CBD-infused EASE Muscle Balm contains 300mg of our finest quality CBD Oil. This soothing CBD Muscle Balm is lightly fragranced with Tea Tree, Eucalyptus, Peppermint, Camphor and Arnica, an invigorating combination to massage into sore and tired muscles.

Many of us experience muscle tension throughout the day, whether it's due to stress, lack of sleep or physically strenuous tasks. Alternatively, you may be looking for a premium quality CBD Muscle Balm to help you warm down post-exercise and improve recovery time. When used as part of a daily routine, CBD Balm can help ease stiff joints and muscle aches. Start by gently massaging this nourishing Muscle Balm into your skin as desired, and unwind with a blend of CBD and soothing natural scents.

The Grass & Co. range of topical CBD applications are a great option for CBD beginners. Made with all-natural ingredients, this powerful topical balm won't irritate sensitive skin; but will target specific areas in need.
Apply the EASE CBD Muscle Balm liberally and gently massage over affected areas until completely absorbed. The unique formulation works well first thing in the morning and post-exercise to help you move freely, as well as in the evening to help ease your muscles and aching joints after a long day.  
Size: 60ml jar

See all CBD Balms and Body Oils
Topical CBD products are absorbed into the skin, but do not enter the bloodstream. Directly massage into the skin around joint areas such as your shoulders, neck and back. The rich texture will nourish your skin and the uplifting aromatic scents can help boost your mood.
For best results, maintain your Grass & Co. CBD Balm routine at least once a day.
W A R N I N G
For external use only. Avoid contact with eyes. Keep out of reach of children. Not intended for use by persons under the age of 18. Not to be taken if pregnant or breastfeeding. Do not store in direct sunlight. Please consult your doctor if irritation develops.
The Grass & Co. topical range is absorbed into the skin, but does not enter the bloodstream so you don't have to worry about exceeding the recommended daily dose of 70mg.
WHAT TO EXPECT

It can take from 5 minutes to 2 hours before the CBD is absorbed into the skin (but will not enter the bloodstream.)
WHEN TO USE

To be massaged into skin every day. Suitable for even the most sensitive skin, repeat as many times as needed.
Store in a cool place and keep away from direct sunlight.
(allergens in bold):
Hydrogenated Soybean Oil, Helianthus Annuus Seed Oil (Sunflower), Vitis Vinifera Seed Oil, Cannabis Sativa Seed Oil, Cannabidiol, Passiflora Incarnata Seed Oil, Oenothera Biennis Oil, Tocopherol (Vitamin E), Mentha Arvensis Oil (Peppermint), Melaleuca Alternifolia Leaf Oil (Tea Tree), Eucalyptus Globulus Leaf Oil (Eucalyptus), Cinnamomum Camphora Oil, Arnica Montana Flower Extract (Arnica), Limonene, Linalool
PRODUCT FACTS

Size: 60ml
CBD Per Bottle - 300mg | No Trace of THC
Use within 6 months of opening.

At Grass & Co. we are committed to investing significantly in testing and operating a stringent manufacturing process. This means our customers can be confident that they are purchasing a premium product, every time.

We extract our CBD Oil from hemp plants that have been legally grown in the EU and US, free of pesticides and herbicides. After our extensive comprehensive extraction processes, our products contain no trace of THC (the main 'psychoactive' compound in the cannabis plant) and only pure cannabidiol (or CBD), the active ingredient in CBD oil.
We have every batch of our CBD products independently lab tested to confirm that they contain the correct amount of CBD. We want you to have the confidence to know that when you buy CBD products from Grass & Co., you know you are getting exactly what you have paid for.
We are proud to be transparent about the full process and the results. We share the full data sheet on our website on the product pages of all of our CBD products.



SUSTAINABILITY
We're using Provenance® to transparently share the ethics behind our products in clear, accessible Proof Points. If a Proof Point is Verified, it's been backed up by a third party independent body. If it's Evidenced, it's not third party verified just yet, but we've got our own data to support it.
THE GRASS & CO. DIFFERENCE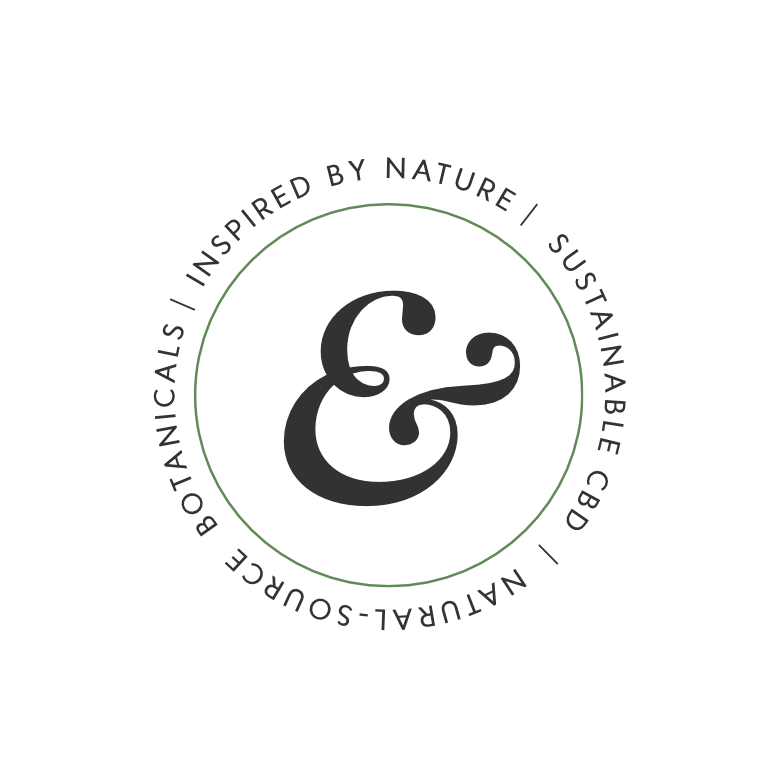 Our mission is to help our customers reconnect with nature, by launching only the highest quality CBD blended with great-tasting botanical ingredients and beneficial vitamins. Our unique product range and formulations inspire well-being and have been specially created to work with your body to deliver uplifting results.
The Grass & Co. team work tirelessly to source the finest CBD Oil in Europe and enhance it with the most delicious botanicals and beneficial vitamins.
We're proud of the Grass & Co. products that we've developed. All our ingredients are natural, sustainable and ethically sourced. Our CBD is legally grown in the EU and cultivated without harmful chemicals, pesticides or herbicides. Every batch is independently lab tested. We will always be totally transparent and rigorous about our ingredients and sustainability.